Boise dance Co-op is proud to announce their 2014 Summer Performance
August 15th 16th
8pm
Featuring Daniel Pelzig's
"Nine Lives: Songs of Lyle Lovett"
Special Guest
Andrew Raymond of Paper Gates
Esther Simplot Performing Arts Annex Auditorium
After Party Featuring Local Artists
August 16th
Originally choreographed when Mr. Pelzig was resident choreographer for Boston Ballet, "Nine Lives" has been performed by major companies across the United States and will make it's Pacific Northwest debut here in Boise. A summer concert staple in Boise, Lyle Lovett's music will have you hooked from the first story to the last.

The show will also feature new works by Lydia Sakolksy-Basquill, Kelli Brown, Marla Hansen, John Frazer, a collaboration between Daniel Ojeda and musician, Andy Rayborn of "Paper Gates", and a pre-show film by Nathan Powell. Joining our roster of dancers this year will be Lizzy Keller and Brett Perry, formerly with Trey McIntyre Project, as well as Kathleen Martin and John Frazer from Ballet Idaho.
Lizzy Keller and John Frazer in rehearsal for "Nine Lives: Songs of Lyle Lovett"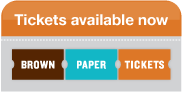 Boise Dance Co-op sponsored by Ballet Idaho and is a nonprofit 501(c)(3) in affiliation with Idaho Regional Ballet